×
NorCal Invitational Chainsaw Carving Championships 2014
At the Siskiyou Sportsmen's Expo in Yreka last weekend, we decided to mess around with some video. Now all we need is some on-air talent who doesn't stumble over his words...
×
×
×
×
×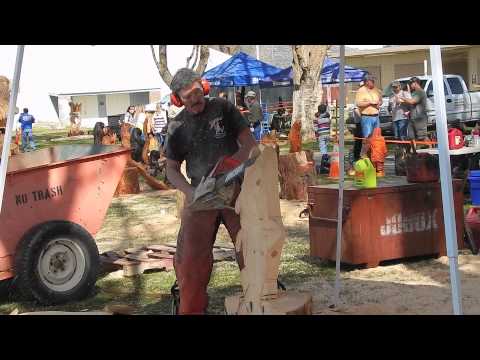 By Ross Lawrence
Recently, the Active NorCal crew headed up to Yreka to see what was going on at the annual Siskiyou Sportman's Expo in Yreka. The event provided some awesome activities for parents and children alike including fishing, archery, riflery, and climbing.
The biggest attraction at the expo though had to be the first annual NorCal Invitational Chainsaw Carving Championship where professional chainsaw carvers had three days to create a large-scale wildlife/outdoors sculpture, which was then rated by a panel of judges. The winning carver took home $1000 cash and a commemorative knife. Interspersed throughout the main event, the carving championships also held "Quick Carve" competitions each day of the expo where carvers had to complete a sculpture in just one hour. The pieces were then auctioned off at the end of the day. Though struck by the detail, precision, and creativity that the carvers put into each figure, even more incredible is how quickly these artists can create an incredible piece of art. Within an hour, spectators saw parts of a tree trunk transformed into a variety of different creatures. Each carver had a distinctive style; some of them opted for a more cartoonish look while others took a more naturalistic approach. One artist seemed to specialize in variations of the sasquatch from the movie "Harry and the Hendersons" that would definitely add some appropriate flavor to any "man cave."
Any time you get an opportunity to check out some chainsaw carving we would certainly recommend it. This being the first NorCal Invitational Carving Championship, I can only imagine that it will get bigger and better in the future.